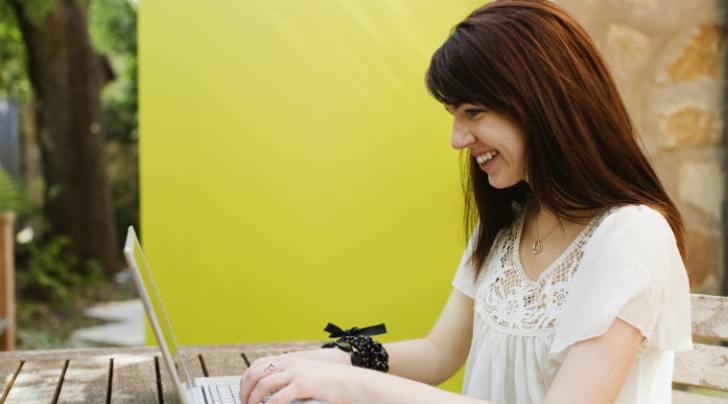 DhanishtaMukesh Mittal, who secured the 1st Rank on All India level in AILET, talks about her preparation strategy. She advised students to focus on General Knowledge as it is a vast subject also choosing the right study material and being consistent in studies remains the key to score well in AILET.
The word AILET stands for All India Law Entrance Test. Conducted every year by National Law University in Delhi, it is an entrance exam for those who desire to get admitted to the National Law University for the purpose of pursuing the famous five-year integrated program of Law which is termed as B.A. LLB.
AILET is an examination which is the focus as well as the dream of every law aspiring student as they want to get their names enrolled in the limited number of seats offered by the National Law University.
It is said an experienced person can always be the best mentor: In this view, we have compiled the secrets, tips & tricks given by AILET 2017 topper.
Stay Tuned!!
The Success Story-Dhanishta Mittal
DhanishtaMukesh Mittal who is the AILET 2017 Topper is the inspiration to millions of law aspirants. DhanishtaMukesh Mittal who holds the All India Rank 1 has a promising future and in one of her interviews, she reveals a lot about her success story and her path to the amazing achievement.
Dhanishta had this one dream of pursuing law in her career and she has stepped her first foot on her path of success. By securing 100/150 marks in AILET 2017.
Dhanishta has revealed that in order to achieve the highest rank, she had to go through a phase where she could never prioritize any other commitments over academics.
From her interview, it was revealed that Dhanishta was dedicated towards education from the very beginning which led to her prosperous results in the state board of class 12 when she secured 91% in CBSE Board.
She always believed that procrastination can be harmful to any individual.
What methods did she opt?
• Dhanishta gave multiple law entrance examinations apart from AILET and her preference of colleges NLSIU in Bangalore, NALSAR in Hyderabad and NLU in Delhi.
• The AIR 1 in AILET 2017 was unexpected for Dhanishta and designates AILET as the toughest law entrance examination.
• She regularly practiced English and General Knowledge. Already having expertise in Mathematics, she did not put any extra effort towards it which she solely contributed to Verbal Logic.
• Dhanishta used to refer to the videos on previous year toppers and their publications like 'Motivation and Gyan' which acted as a driving force in her schedule.
• She opted to join Career Launcher's classroom program.
• Apart from this, she used to follow a daily plan of study in which she gave equal time to General Knowledge, English, Mathematics, Logical reasoning, Legal Aptitude.
• According to her, one should work very hard to strengthen your weak areas and then devote time to already prepared subjects.
• There is no substitute of hard work and one should always refer to the study materials and documents provided by any certified mentor or coaching institute.
• Apart from this, one should also maintain good contacts with seniors in law schools because they will be able to guide you in a more practical manner.
How to perform well in AILET examination?
Dhanishta mentioned that the stories of previous years toppers inspired her a lot and she wants to be the same for her future generations.
She advised that candidate should have focus and regular practice and must follow the following tips:
1)Time Management:
The students must be prepared for an offline examination. For most of them, an entrance exam is a new concept and writing an examination for 90 minutes can be a shock as they are not habituated to such procedure.
Thus, the candidates should regularly practice the question papers of the previous years as well as appear for the mock tests which are being conducted by different coaching centers.
Time management plays a vital role in the whole process. You should be able to devote time to all questions and should not waste time over only one question.
2)Guidance:
A candidate should utilize all varieties of support available such as YouTube videos, study materials. But for proper and regular guidance one needs to join a reliable coaching center.
3)Grasp on the subjects:
It is important to focus on the topics which tend to be very important as more number of questions are asked from them.
English and General Knowledge are such subjects which cannot be understood or studied in one day. Both of them require an intense and regular reading of newspapers and articles.
These two subjects can be the focus areas of a candidate who wishes to secure good marks in AILET examination.
4) Logical reasoning and Legal Aptitude needs to be practiced daily which should be done under guided supervision.
5) Mathematics is a section which has more basic questions from 10 std. So practicing the basics can help you score more in this section.
Last Piece of Advice for AILET Aspirants!!
Cracking an examination is not that difficult if the preparation is done in a proper and planned way. Nowadays, there is no dearth of opportunities as well as the guidance required to utilize them. There should be an utmost dedication from the candidates' side to achieve a milestone in his or her life. To become the next Dhanishta or even a better version, one should put forward that extreme level of effort and dedication.